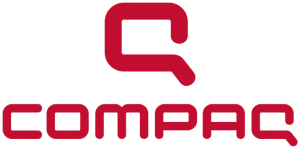 Compaq RAID Recovery – Servers
Need help with Compaq RAID Server Recovery? We can help. Don't panic!
In most cases (over 97% of them) using the correct procedures, data can be recovered from inaccessible or defective storage devices. Contact us to learn more about Compaq RAID  Recovery.
All recovery jobs are treated on an urgent basis and recovery in most cases takes less than 24 hours to complete. With over 24 years of Experience we will recover all data possible.
Compaq RAID Recovery – Servers
We Recover all models of Compaq RAID Servers. These Compaq RAID models include:
• Compaq Proliant
• Compaq DL320
• Compaq DL360
• Compaq DL380
• Compaq DL580
• Compaq DL785
• Compaq ML310
• Compaq ML350
• Compaq Proliant BLp Blade server
• Compaq Proliant BLc Blade server
• Compaq AlphaServer
• Compaq SystemPro
• Compaq SystemPro XL
Compaq Computer Corporation was a company founded in 1982, that developed, sold and supported computers and related products and services. They produced some of the first IBM PC compatible computers, being the first company to legally reverse-engineer IBM Personal Computer. It rose to become the largest supplier of PC systems during the 1990s before being overtaken by Dell in 2001. It was acquired by HP in 2002, and the Compaq brand was gradually phased out and retired in 2010.
For information on Compaq RAID Recovery: